Podcast: Play in new window | Download
Our guest this week is Danielle, representing the INFP's out there!
Also in this episode…
WE ASK YOU: When you're researching something to buy (mascara, a car, a…pen), do you buy the "best of right now," or the "best of all time"?
Danielle tells us about her interest in homesteading, right down to spinning her own angora yarn.
Elisa's Winks & Drinks
 
Essence Bakery – If you want a good macaron, go to this bakery in Tempe, near ASU. They also have yummy breakfasts.
Jenn's Winks & Drinks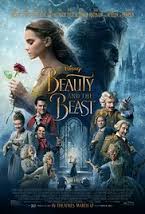 Beauty and the Beast – Disney's newest live action film is Beauty and the Beast (in case you've been living under a rock for the past 6 months), and it's wonderful. Truly wonderful. You really should go see it if you haven't already!
Follow us on social media, and subscribe at the bottom of the page to follow along at the blog and on iTunes: